Sweet and Sour Chicken Sauce Recipe- How to make Sweet and Sour Chicken Sauce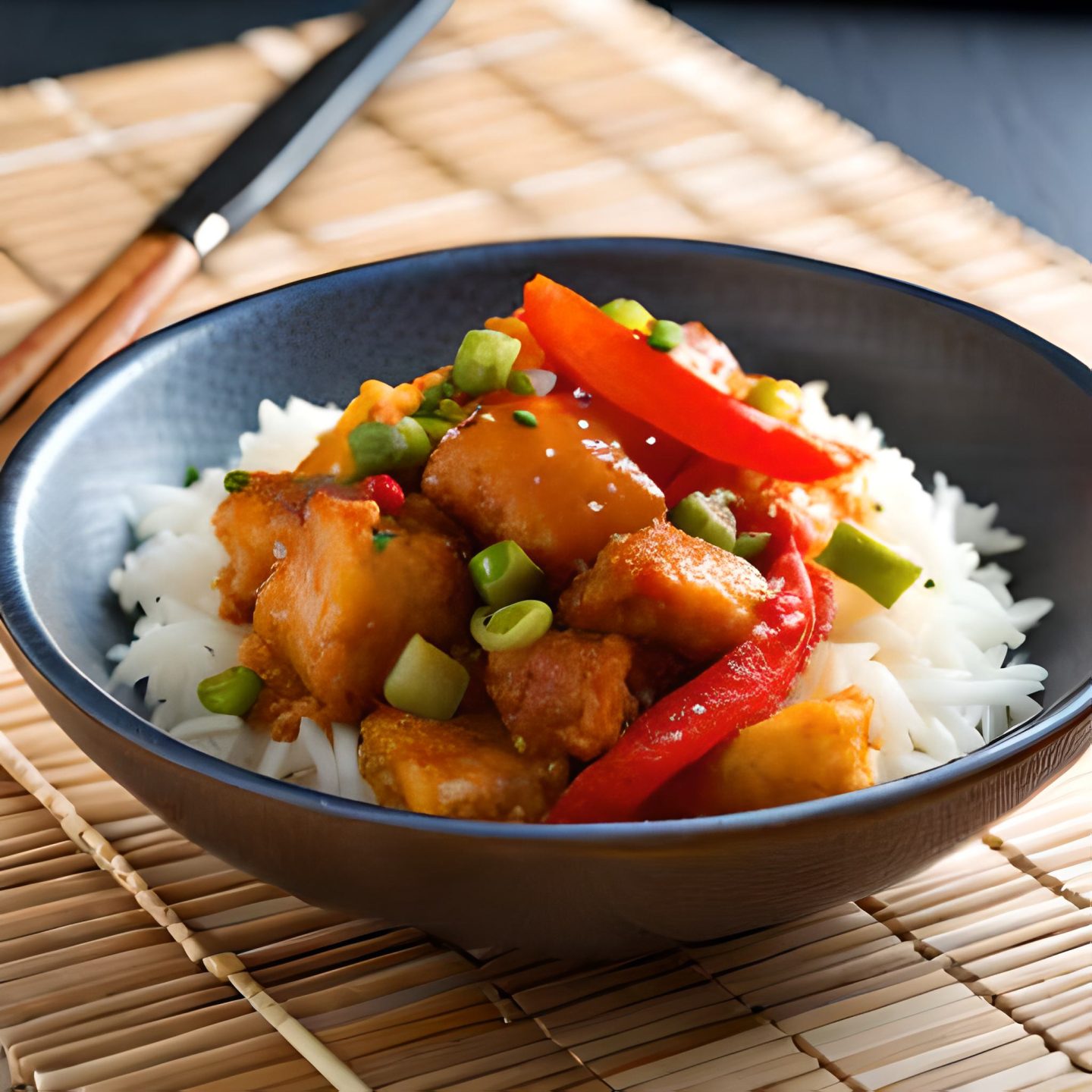 Homemade Sweet and Sour Chicken Sauce Recipe
Homemade Sweet and Sour Chicken Sauce is a cherished gem in the world of culinary delights. Its distinct blend of flavors – the sweetness that dances with tanginess, accompanied by a subtle kick of spiciness – has made it a beloved staple in Chinese-inspired cuisine. This sauce is incredibly versatile; whether you're seeking the perfect dip for crispy chicken bites or a vibrant sauce to elevate your stir-fry, it effortlessly delivers a burst of flavor.
As you dive into this recipe, you'll embark on a journey to create this iconic sauce from scratch. It's a journey filled with the tantalizing aroma of simmering ingredients, the art of achieving the ideal balance of sweet and sour, and the satisfaction of knowing that your culinary creation will be the star of your meal.
What makes this homemade Sweet and Sour Chicken Sauce even more special is the ability to tailor it to your taste. You can adjust the sweetness, tanginess, and spiciness to match your preferences precisely. Plus, with the satisfaction of crafting this sauce in your own kitchen, you can enjoy its flavors on a whole new level.
So, get ready to explore the magic of creating this sauce, which not only complements your dishes but also adds a touch of homemade goodness. Whether you're a seasoned chef or a home cook looking to expand your culinary repertoire, this Sweet and Sour Chicken Sauce recipe is a delightful adventure that promises to tantalize your taste buds and elevate your dining experience. Let's dive in and unlock the secrets to making this sauce that's a culinary treasure in its own right.
Ingredients for Sweet and Sour Chicken Sauce:
1/2 cup pineapple juice
1/4 cup ketchup
1/4 cup rice vinegar
1/4 cup brown sugar
2 tablespoons soy sauce
1 teaspoon grated fresh ginger
1 teaspoon minced garlic
1/4 teaspoon red pepper flakes (adjust to your spice preference)
1 tablespoon cornstarch
2 tablespoons water
1/2 cup pineapple chunks
Instructions for Making Sweet and Sour Chicken Sauce:
1. Prepare the Sauce:
In a small bowl, whisk together the pineapple juice, ketchup, rice vinegar, brown sugar, soy sauce, grated ginger, minced garlic, and red pepper flakes.
2. Thicken the Sauce:
In another small bowl, make a slurry by mixing the cornstarch and water until smooth.
Heat the sauce mixture in a saucepan over medium heat. Bring it to a gentle simmer.
Slowly add the cornstarch slurry to the simmering sauce while whisking continuously.
Continue to simmer and whisk until the sauce thickens, which should take about 2-3 minutes.
3. Add Pineapple Chunks:
Stir in the pineapple chunks and cook for an additional 2 minutes, allowing them to heat through.
4. Adjust Seasoning:
Taste the sauce and adjust the sweetness or spiciness according to your preference. You can add more sugar for sweetness or more red pepper flakes for heat.
5. Serve Your Sweet and Sour Chicken Sauce:
Remove the saucepan from heat and let the sauce cool slightly before serving.
It's perfect as a dipping sauce for crispy chicken bites, drizzled over stir-fried dishes, or as a flavorful condiment for various Asian-inspired meals.
Enjoy Your Homemade Sweet and Sour Chicken Sauce!
FAQs (Frequently Asked Questions):
Q: Can I store leftover sauce?
A: Yes, you can store any unused Sweet and Sour Chicken Sauce in an airtight container in the refrigerator for up to one week. Be sure to give it a good stir before using it again.
Q: How can I adjust the sweetness and spiciness of the sauce?
A: To make the sauce sweeter, add more brown sugar. For additional spiciness, increase the amount of red pepper flakes. Adjust these elements to suit your taste.
Q: Can I use fresh pineapple instead of canned pineapple chunks?
A: Absolutely! Fresh pineapple chunks can be a delicious alternative if you prefer a more vibrant pineapple flavor.
Q: What dishes can I pair with Sweet and Sour Chicken Sauce?
A: This sauce is incredibly versatile and goes well with crispy chicken bites, stir-fried dishes, fried rice, or even as a dipping sauce for spring rolls and dumplings.
Q: Is this sauce gluten-free?
A: If you use gluten-free soy sauce or tamari, the sauce can be made gluten-free. Check the labels to ensure it meets your dietary preferences.
Q: Can I make a vegetarian version of this sauce?
A: Yes, you can make a vegetarian version by using tofu or vegetable stir-fry instead of chicken.
Q: What other ingredients can I add to customize the sauce?
A: Feel free to add bell peppers, onions, or other vegetables for added texture and flavor. Customize it to your heart's content!
Q: Can I make this sauce in advance for a party or gathering?
A: Absolutely! Making it ahead allows the flavors to meld. Simply reheat it gently before serving.
Q: Can I freeze Sweet and Sour Chicken Sauce?
A: While it can be frozen, the texture may change slightly upon thawing. It's best enjoyed fresh or stored in the refrigerator.