Lemon Cake Recipe: How to make lemon cake at home
This Lemon cake is incredibly moist, bursting with the refreshing zest of lemons.
The luscious lemon glaze on top adds the perfect tangy finish.
Get ready to satisfy your cravings with every bite of this zesty masterpiece.

When life gives you lemons, what's better than baking a luscious Lemon Cake? This zesty dessert is a delightful treat for any occasion, combining the freshness of lemons with the sweet indulgence of cake. Whether you're a baking novice or an experienced pastry chef, this Lemon Cake recipe is a fantastic addition to your repertoire. Get ready to whisk, mix, and bake your way to lemony heaven!
This moist Lemon Cake Recipe is fluffy, tangy, and incredibly easy to make from scratch. Each bite of this supremely moist pound cake bursts with fresh lemon flavor, and the simple lemon glaze on top will leave you craving more. If you're a fan of the Starbucks Lemon Loaf, you're in for a treat!
This homemade lemon pound cake. It's crafted entirely from scratch in under 10 minutes. This cake is one of my favorite afternoon or breakfast indulgences, and it consistently garners rave reviews from everyone who tries it. It disappears within minutes every time I bake it!
The Power of Fresh Lemons
The secret to this incredible cake lies in the use of freshly grated lemon zest and fresh lemon juice. Once the cake emerges from the oven, it's given an extra lemon kick by soaking it in a homemade lemon syrup. After cooling down, the pound cake is generously topped with a mouthwatering lemon glaze.
Delightfully Moist and Fluffy
This easy lemon cake is neither dry nor overly dense. It's perfectly moist while remaining light and fluffy. It stays fresh for several days, making it an ideal treat for any occasion. If you have a soft spot for lemony desserts, you absolutely must try this cake!
Ingredients for Lemon Cake:
1 ½ cups all-purpose flour
1 ½ tsp baking powder
½ tsp baking soda
¼ tsp salt
1 cup granulated sugar
1/2 cup unsalted butter, softened
2 large eggs
Zest of 2 lemons
2 tbsp fresh lemon juice
1/2 cup plain yogurt
1/2 cup whole milk
1 tsp vanilla extract
For the Lemon Glaze:
1 cup powdered sugar
3-4 tbsp fresh lemon juice
Lemon zest for garnish
Equipment Needed:
9-inch round cake pan
Parchment paper
Mixing bowls
Electric mixer
Zester or grater
Baking the Perfect Lemon Cake
Now, let's explore how these ingredients work harmoniously to create a delightful Lemon Cake:
Flour, Baking Powder, Baking Soda, and Salt: The combination of these dry ingredients sets the structural foundation of the cake, ensuring it rises perfectly, holds its shape, and provides the ideal texture.
Granulated Sugar and Unsalted Butter: Creaming these ingredients together results in a light, fluffy, and tender crumb. The sugar sweetens the cake, while the butter contributes moistness and richness.
Eggs: Eggs play a crucial role in binding the ingredients together, providing structure and stability to the cake.
Lemon Zest and Fresh Lemon Juice: These citrus elements offer a burst of lemony flavor, infusing the cake with a delightful tang and aroma.
Plain Yogurt and Whole Milk: The combination of these dairy ingredients keeps the cake moist, soft, and tender. They also add a creamy element to the texture.
Vanilla Extract: Vanilla enhances the overall flavor profile of the cake, adding depth and complexity.
By understanding the roles of each ingredient, you'll be better equipped to create a Lemon Cake that's not only delicious but also perfectly balanced in flavor and texture.
How to Make Lemon Cake
Preheat your oven to 350°F (175°C). Grease the cake pan and line the bottom with parchment paper.
In a mixing bowl, whisk together the flour, baking powder, baking soda, and salt. Set aside.
In another bowl, combine the softened butter and granulated sugar. Beat until the mixture is light and fluffy.
Add the eggs, one at a time, beating well after each addition. Stir in the lemon zest and lemon juice.
In a separate bowl, mix the yogurt, milk, and vanilla extract.
Gradually add the dry ingredients and yogurt mixture to the butter and sugar mixture. Begin and end with the dry ingredients, mixing until just combined.
Pour the batter into the prepared pan and smooth the top.
Bake for about 25-30 minutes or until a toothpick inserted into the center comes out clean.
Allow the cake to cool in the pan for 10 minutes before transferring it to a wire rack to cool completely.
Serve and enjoy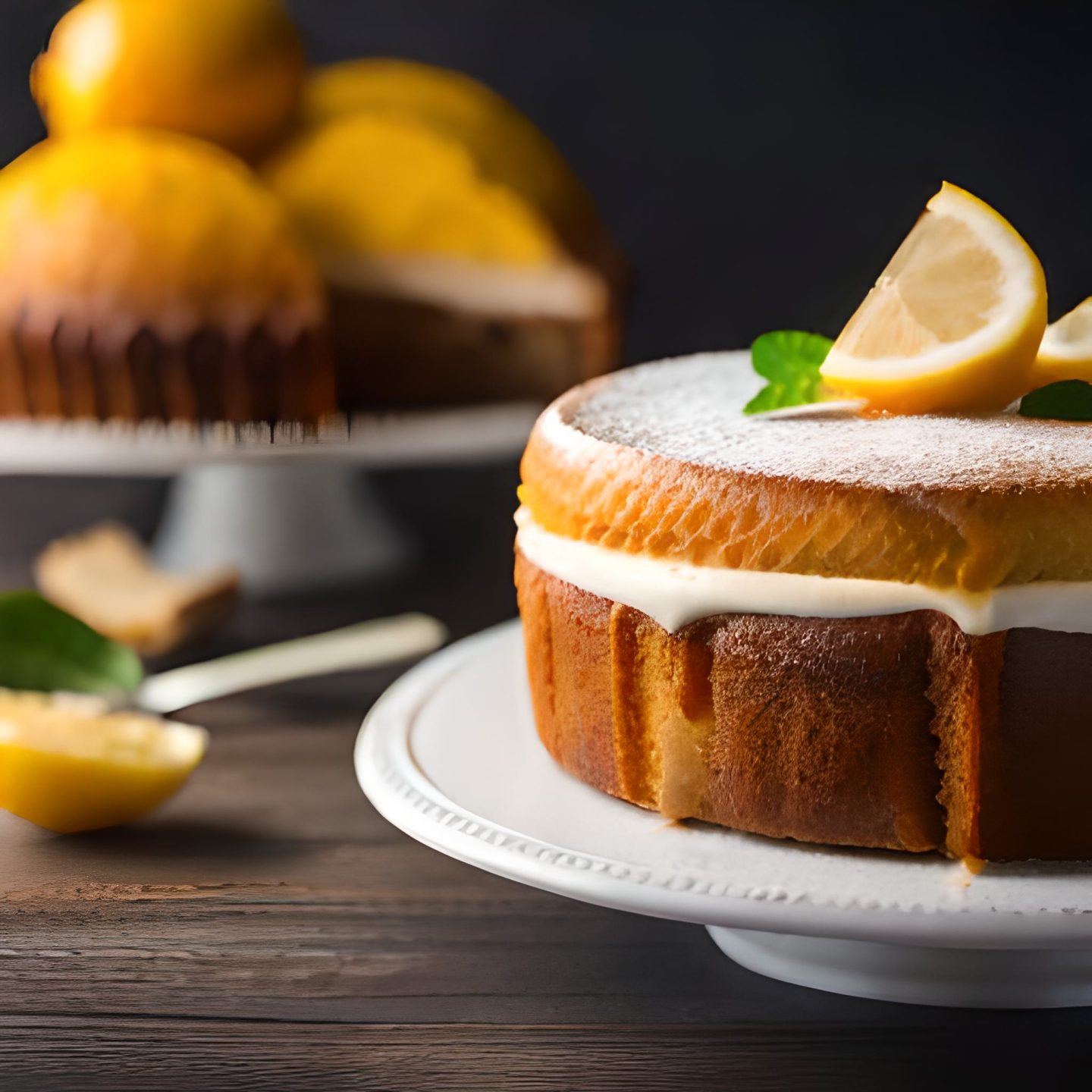 Tips and Tricks for Making This Easy Lemon Cake Recipe
You can also make this recipe in a bundt pan for a beautiful presentation, but be sure to generously grease the pan to ensure the cake releases easily.
Don't forget to include the lemon zest; it's what gives this cake its wonderful lemony flavor. Use organic lemons and a reliable grater for the best results.
For the most vibrant flavor, opt for freshly squeezed lemon juice instead of bottled varieties.
When preparing the lemon glaze, avoid adding too much liquid. You want a thick, not runny, glaze. Start with 1 tablespoon of lemon juice and 1 tablespoon of milk, adding the remaining half tablespoon as needed.
This cake stays fresh when covered at room temperature for up to four days.
FAQs About Lemon Cake
Q: Can I use bottled lemon juice instead of fresh lemons?
A: While fresh lemon juice is recommended for the best flavor, you can use bottled lemon juice if you don't have fresh lemons on hand.
Q: What's the secret to a moist Lemon Cake?
A: The combination of yogurt and milk in this recipe contributes to the cake's moist texture.
Q: Can I make this cake ahead of time?
A: Yes, you can bake the cake in advance and store it in an airtight container. Add the lemon glaze just before serving.
Q: Are there any alternatives to the Lemon Glaze?
A: If you prefer a less sweet option, you can dust the cake with powdered sugar or serve it with a dollop of whipped cream.
Q: How do I store leftover Lemon Cake?
A: Store any leftover cake in an airtight container at room temperature for 2-3 days or in the refrigerator for a longer shelf life.
Q: Can I add poppy seeds for a Lemon Poppy Seed Cake variation?
A: Absolutely! Add 1-2 tablespoons of poppy seeds to the batter for a delightful twist on this classic Lemon Cake.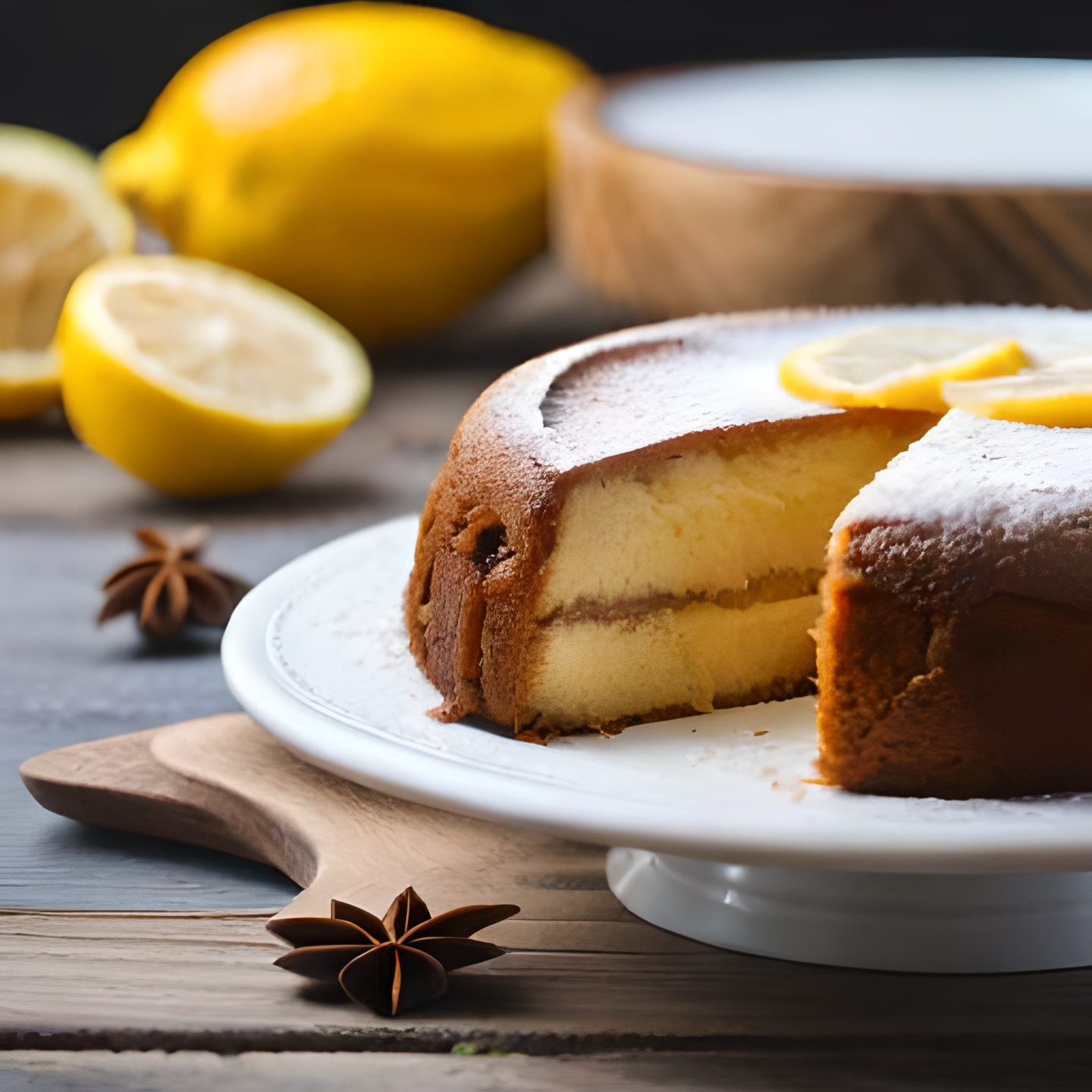 Q1: Can I use whole wheat flour instead of all-purpose flour for a healthier version?
A1: Yes, you can substitute whole wheat flour, but keep in mind it might result in a denser cake. You can use a mix of whole wheat and all-purpose flour for a balanced texture.
Q2: Can I use salted butter if I don't have unsalted butter for this recipe?
A2: While it's possible, it's best to use unsalted butter to control the salt content accurately. If using salted butter, reduce the added salt slightly.
Q3: How can I prevent the cake from getting too dry or crumbly?
A3: To ensure a moist cake, do not overbake it. Start checking for doneness a few minutes before the recommended time. Also, store it in an airtight container to retain moisture.
Q4: Can I make this Lemon Cake ahead of time and freeze it?
A4: Absolutely! Bake the cake, allow it to cool completely, and wrap it well in plastic wrap. Freeze for up to 2-3 months. Thaw in the fridge before serving.
Q5: Can I add poppy seeds to make it a Lemon Poppy Seed Cake?
A5: Of course! You can fold in 2-3 tablespoons of poppy seeds into the batter for that classic combination.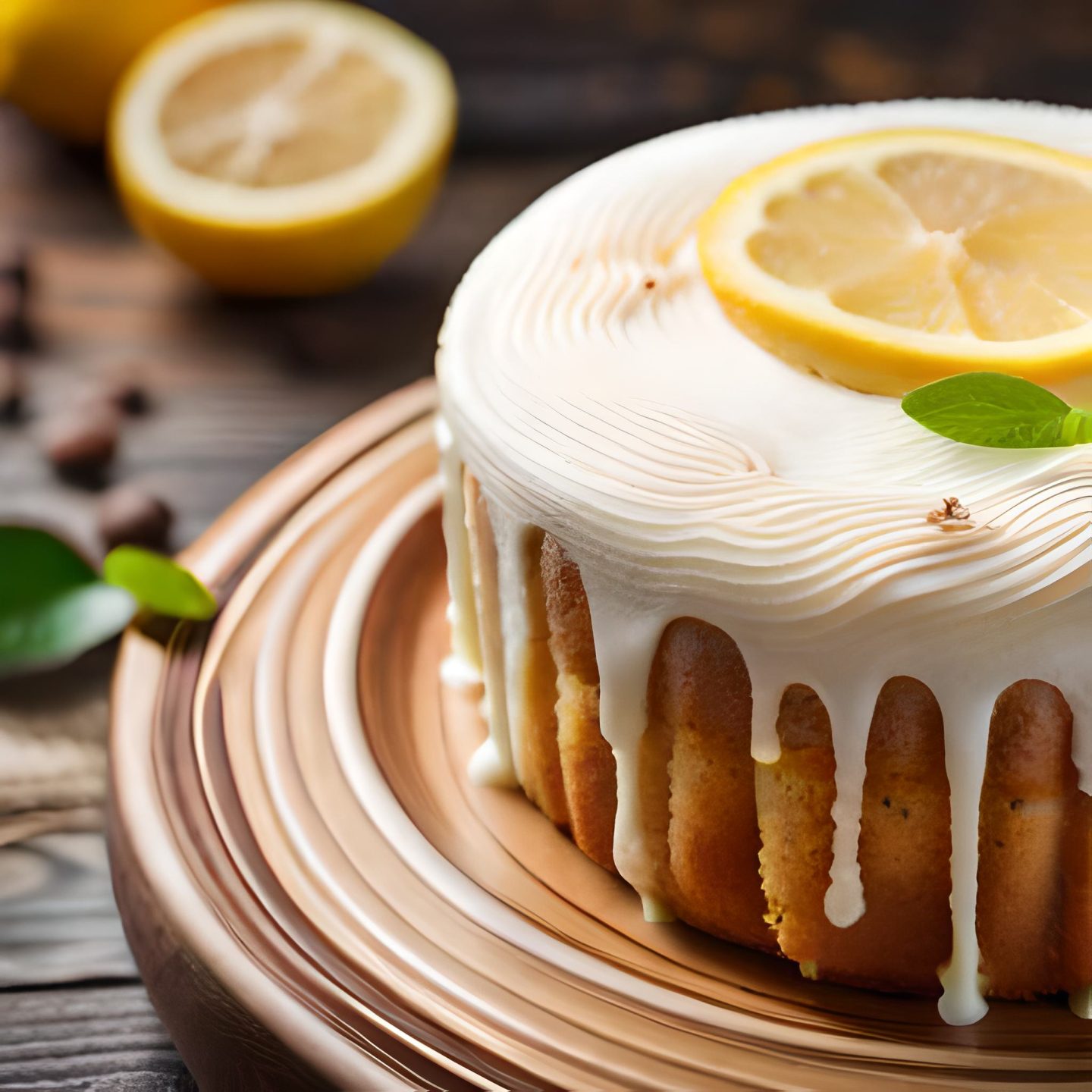 Q6: What's the secret to achieving a perfect lemon glaze?
A6: The key to a smooth glaze is to sift the powdered sugar and whisk it with fresh lemon juice. Adjust the thickness by adding more lemon juice for a thinner glaze or more powdered sugar for a thicker one.
Q7: Can I use bottled lemon juice instead of fresh lemons?
A7: Fresh lemon juice is recommended for the best flavor. Bottled lemon juice may have a different taste and affect the overall quality of the cake.
Q8: Can I make this Lemon Cake vegan?
A8: Yes, you can. Substitute the eggs with flax or chia eggs, and use dairy-free yogurt and milk. Vegan butter or coconut oil works as a butter replacement.
Q9: What's the best way to store leftover Lemon Cake?
A9: Store the cake in an airtight container at room temperature for up to 2-3 days. For longer storage, refrigerate for up to a week.
Q10: Can I add a lemon curd filling between the cake layers?
A10: Certainly! Lemon curd makes a delightful filling. Spread a layer between the cakes for an extra lemony kick.
Now that you have the perfect Lemon Cake recipe, put on your apron, and let the citrusy aroma fill your kitchen. Whether it's a special celebration or just a craving for a zesty delight, this cake is sure to brighten your day. So, get baking and enjoy every blissful bite of your homemade Lemon Cake!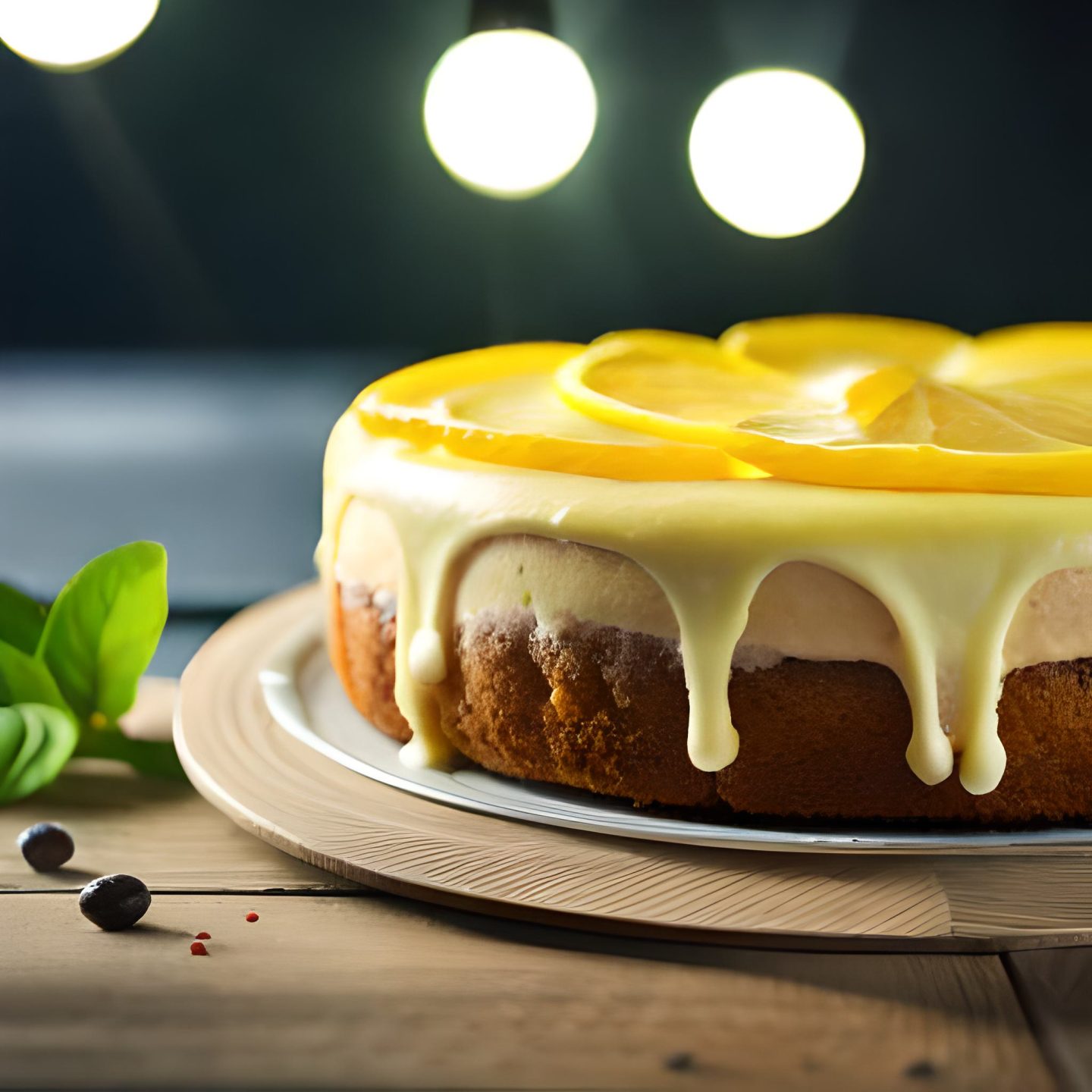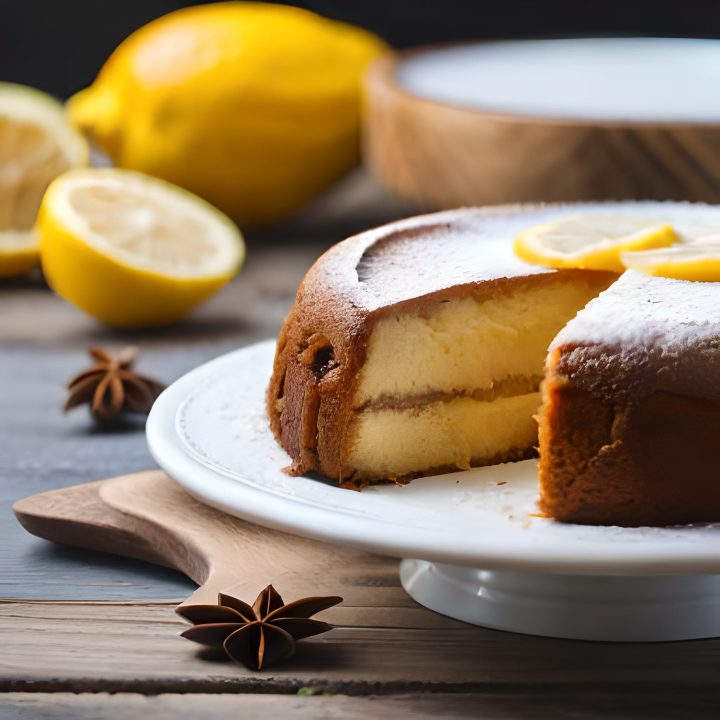 Lemon Cake Recipe: How to make lemon cake at home
This Lemon cake is incredibly moist, bursting with the refreshing zest of lemons. The luscious lemon glaze on top adds the perfect tangy finish.
Ingredients
1 ½ cups all-purpose flour
1 ½ tsp baking powder
½ tsp baking soda
¼ tsp salt
1 cup granulated sugar
1/2 cup unsalted butter, softened
2 large eggs
Zest of 2 lemons
2 tbsp fresh lemon juice
1/2 cup plain yogurt
1/2 cup whole milk
1 tsp vanilla extract
For the Lemon Glaze:
1 cup powdered sugar
3-4 tbsp fresh lemon juice
Lemon zest for garnish
Instructions
Preheat your oven to 350°F (175°C). Grease the cake pan and line the bottom with parchment paper.
In a mixing bowl, whisk together the flour, baking powder, baking soda, and salt. Set aside.
In another bowl, combine the softened butter and granulated sugar. Beat until the mixture is light and fluffy.
Add the eggs, one at a time, beating well after each addition. Stir in the lemon zest and lemon juice.
In a separate bowl, mix the yogurt, milk, and vanilla extract.
Gradually add the dry ingredients and yogurt mixture to the butter and sugar mixture. Begin and end with the dry ingredients, mixing until just combined.
Pour the batter into the prepared pan and smooth the top.
Bake for about 25-30 minutes or until a toothpick inserted into the center comes out clean.
Allow the cake to cool in the pan for 10 minutes before transferring it to a wire rack to cool completely.
Serve and enjoy